ZERMENO MUSEUM




In House Design Studio
Never Underestimate The Power of

Art!
In this day and age, graphic art & design can be created on literally anything as an ad campaign to inspire your customers, including public city billboards in town centers, cars, and buses. As you can see from my last visit to the Venice Biennale, graphic art even promoted the Biennale's exciting ad campaign on boats of the Grand Canal as a slash of art, color, and excitement throughout an entire city!
Graphic Artist Design, our in house graphic art & design studio, now also merges our works of art from ZermenoMuseum with Graphic Design services for the exciting world of art campaigns and commerce. My passion for art & design first began in college while studying at the Carpenter Center of Visual Arts at Harvard University before completing my Art & Graphic Design education at the School of the Museum of Fine Arts in Boston. I have been working in the arts as an Artist, Designer, Arts Consultant, Creative Director, and Arts Executive ever since...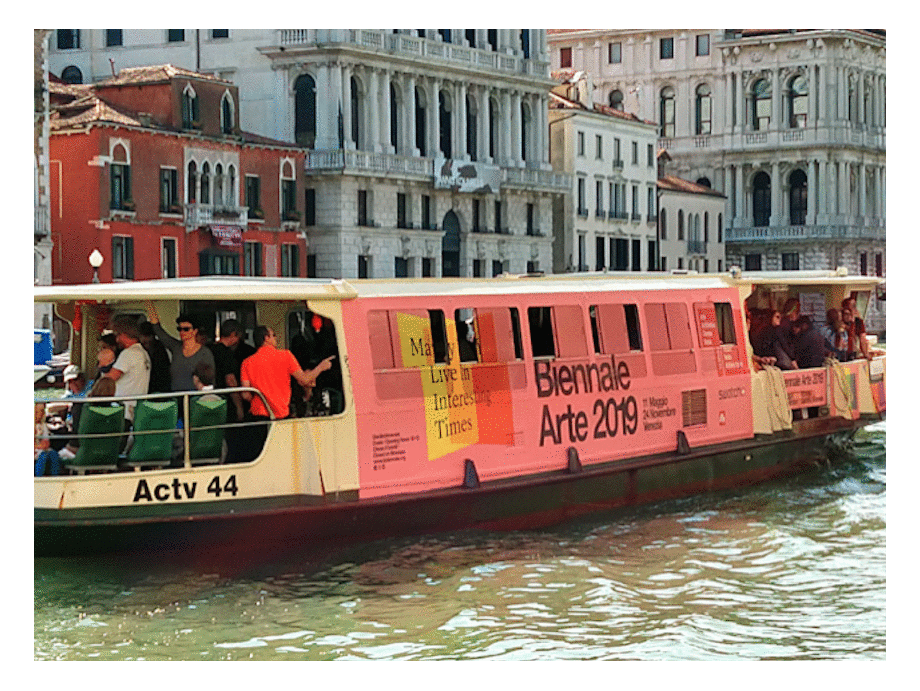 Need a Work of Art, Logo, or Graphic Design for your book, poster, product, organization, or upcoming art campaign?
Harnessing the power of art promotes your business and creates excitement and enthusiasm with your customers! Having also spent my entire career as a visual artist, I've now created literally thousands of works of art and own the rights to these copyrighted images created over 25 years of working in the arts. So whether you are a sole proprietor running a business, a museum or gallery needing collaterals for an upcoming art exhibition, a small nonprofit, or large traditional institution, I bring all the creativity you will ever need to your ad campaign or creative art project targeted for your specific audience. As an Art Director and Graphic Designer, committed to the arts, I specializes in Art & Design and can create anything from creating fashion photography for Ad Campaigns for large billboards ads to small tailored commercial art products such as art posters, wearable art, coffee mugs, ties, postcards, wine labels, and more... A few examples of original works of art as Paintings, Original Photography, Graphic Art along with a full list of our other Art & Design Services are also available in the site menu.