Exhibition Opportunity!
Our exhibition space is completely full. Zermeno Museum is seeking a large venue for a retrospective. If your exhibition space is large enough for a retrospective, I would like to hear from you! Contact Director@ZermenoMuseum.org.

With over 25 years of experience as an arts professional working as Arts Executive, Art Director, Artist, and Designer, I'm happy to announce the launching of

Graphic Artist Design

, our internal graphic design studio. The Museum's internal design studio merges our copyrighted works of art with exciting Graphic Design services for the world of art campaigns, commercial products, and commerce!

To learn more about how to use the power of

Arts & Design

to promote your business,

click here!
Work are in progress for future themed exhibitions. To learn more about future exhibitions,
click here!
Stay tuned for an an Italian-themed exhibition inspired from another trip back to Rome, Tuscany, and Venice (prior to the pandemic).
The Power of Arts & Design!
Never underestimate

the power of

Art & Design

! During my last visit to the Venice Biennale, for example, I couldn't help being inspired seeing how Venetians promote the arts there. As you can see, it's inspiring seeing this boat promoting the 2019 Arts Biennale of Venice on the Grand Canal. Zermeno Museum is also now promoting the arts using our original works of art with

Graphic Artist Design

, our internal Arts & Design Studio.

Click here

to learn more about using

Art & Design

for your business!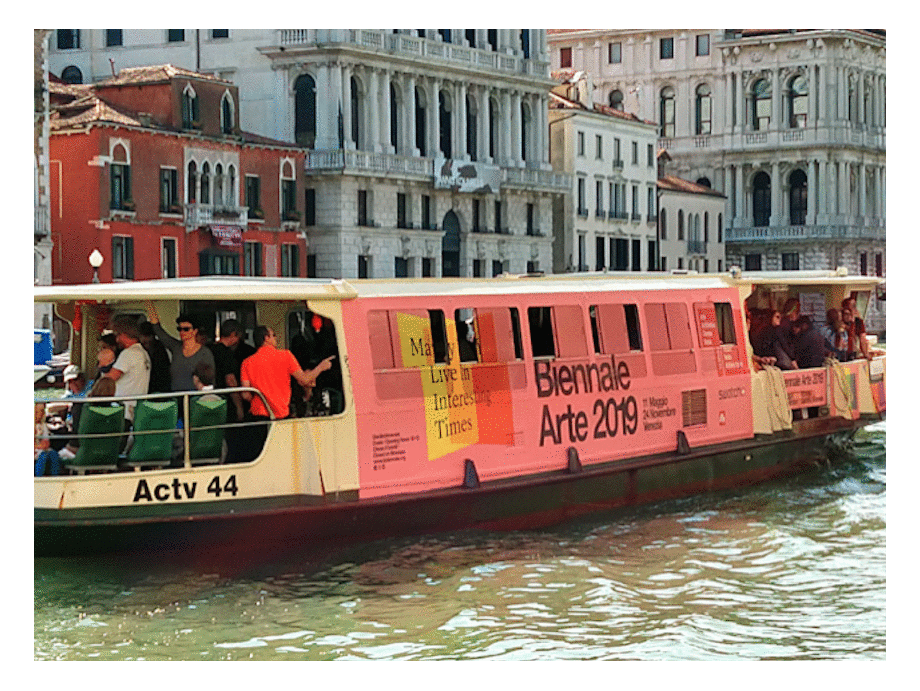 For art and inspiration, I spend a lot of time visiting museums. In the future, I will be planning an art exhibition inspired by some of my favorite museums, such as The Museum of Modern Art in New York City, The MFA in Boston, The Musee' D'Orsay in Paris, The Peggy Guggenheim in Venice, Beauport in Gloucester, MA, The Barnes Museum in Philadelphia, and the Borghese Museum in Rome (Borghese Gallery shown in photo).
It's not true that one person cannot change the world! For example, long before I became an artist, I started building a small art collection to share with the world. Throughout my life, I've not only created the "
American
in
Paris
" collection, I've also acquired a large art collection of other artists who I greatly admire. Robert Casper is definitely one of them! Casper studied under Hans Hoffman and left a large body of work. Unfortunately, he recently passed away but thanks to his artistic contribution as a great artist, I will not let his legacy be forgotten... This Casper painting, for example, is just one of the most recent acquisitions to add to the other large works of art by Robert Casper that are now in the museum's permanent collection. I've now acquired enough Caspers to offer him a one-man show. Unfortunately, the museum simply does not have the space at the moment... So this will have to wait until I can partner with an arts organization with a large exhibition space so I can give Robert Casper the honor he deserves! If you'd like to collaborate on an exhibition in your organization,
click here.
Painting Close up
by Robert Casper
French Salon Style Exhibition
Stay tuned for new works of art to be exhibited French Salon Style in our new gallery called "
The French Salon Gallery".
To view more details,
click here!
In response to the global pandemic, ZERMENO MUSEUM has had to re-evaluate how we will carry out our mission both during and after the pandemic is over.
After much consideration, we have decided to discontinue offering all of our onsite programs for museum visitors so that we could move ZERMENO MUSEUM completely online instead. However, we will continue to offer exhibit opportunities for offsite venues.
​
One of the advantages of moving the museum completely online is that it also allows us to focus on our global audience. That said, we will also continue to offer online exhibitions for all you art lovers around the globe to stay engaged in the arts from the intimacy of home. In the meantime, please don't forget to be safe and protect yourself and others by wearing a mask in large gatherings.